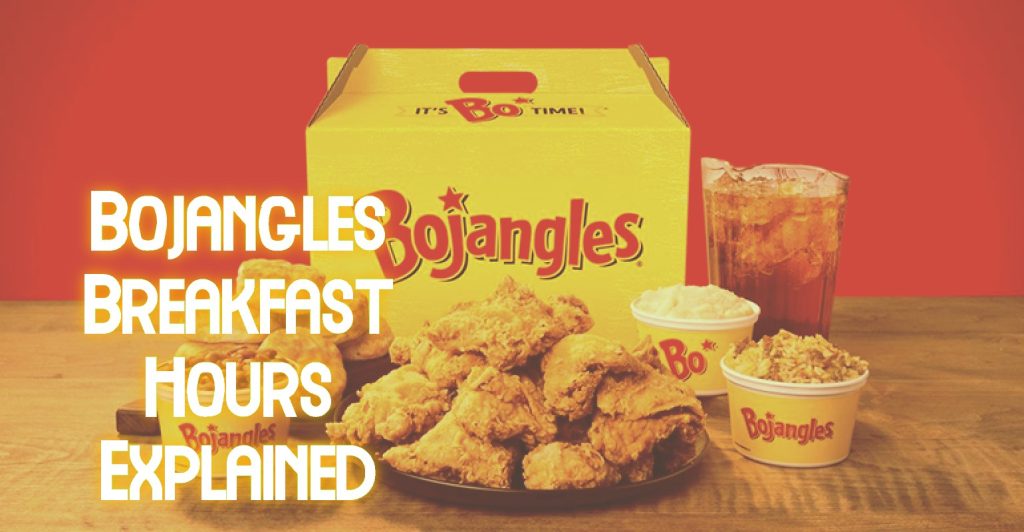 If you are looking for a delicious breakfast to start or end your day, then Bojangles is your go-to. Yes, you read right, Bojangles offers a variety of breakfast items all day long! No matter what time of the day it is, you can get a Bojangles breakfast fix. Isn't that just amazing?
In this article, I will be answering some of the most common questions people have about Bojangles breakfast hours and menu and share tips for getting the most out of your Bojangles' breakfast experience. Whether you're a newbie or a regular, I believe you will find this helpful. Let's get to it!
When Did Bojangles Start Serving Breakfast?
Bojangles is a veteran of the breakfast business. Since its inception over 40 years ago, breakfast has been a fundamental part of its offerings and culture. Bojangles initially gained popularity for its buttermilk biscuits – a breakfast staple. This laid the foundation for a diverse breakfast menu which over time expanded to include a variety of sandwiches, chicken, chicken/steak/bacon biscuits, and other Southern-style breakfast options.
Do All Bojangles Locations Serve Breakfast?
Yes, all Bojangles locations serve breakfast. After all, it wouldn't be a Bojangles restaurant if it didn't have a breakfast menu. However, some locations have slightly different operating hours (it is best to confirm this from your local Bojangles).
What Time Does Bojangles Start Serving Breakfast?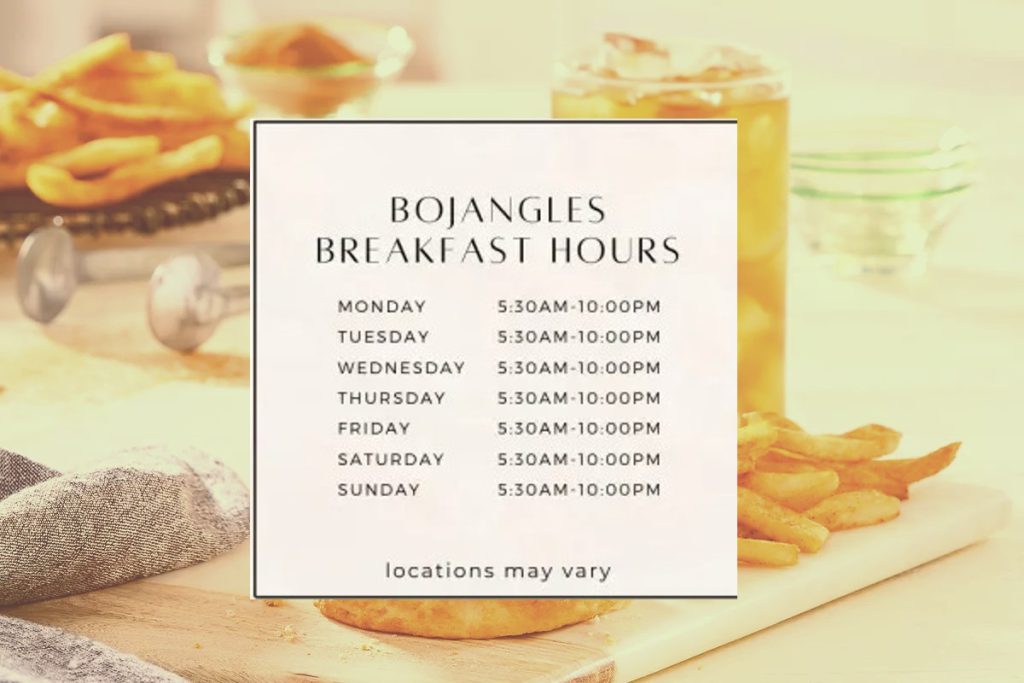 Most Bojangles locations start serving breakfast at 5:00 am or 6:00 am with biscuit meals available first and other menu items such as sandwiches and chicken are served from 10:30 am. However, some locations may open earlier or later depending on local factors so it is always best to check with your local restaurant to confirm their breakfast hours.
What Time Does Bojangles Stop Serving Breakfast?
Bojangles only stop serving breakfast when they close for the day. The exact closing time, however, varies by location but it is typically between 9:00 PM and midnight. You can confirm the operating hours of your local Bojangles by checking their website, social media, or via phone call.
Does Bojangles Serve Breakfast All Day?
The unique selling point of Bojangles compared to many other fast food restaurants is that they serve breakfast all day. This means you can enjoy your favorite breakfast meal at any time of day.
Is Bojangles Open On Holidays?
What better day to enjoy a delicious breakfast than on a holiday? Bojangles understands this and caters to its customers most holidays, except for a few major holidays like Christmas and Thanksgiving. On other holidays including Christmas Eve, New Year's Eve, New Year's Day, Black Friday, Labor Day, Independence Day, and Good Friday, Bojangles typically operates at regular hours or closes early. However, there may be slight variations depending on location and other factors, so if you are planning on visiting Bojangles on a holiday, make sure to check their website/social media or call ahead to make sure they are open.
What Holidays Are Bojangles Closed?
For most locations, Bojangles are typically closed on Christmas Day, Thanksgiving Day, and/or Easter Day. But, even on these holidays, some Bojangles locations may remain open for regular or limited hours.
Can You Order Lunch Items During Bojangles Breakfast Hours?
If you forget every other thing about Bojangles, you shouldn't forget this: Every hour is breakfast hour at Bojangles. They do not have separate menus for breakfast and lunch and their full menu is available all day long. This means that you can order any item on the menu at any time of day, whether "breakfast items" during "lunch hours" or "lunch items" during "breakfast hours".
Can You Order French Fries During Bojangles Breakfast Hours?
Yes, you can order anything on the Bojangles menu, including french fries at any time of the day, and remember, every hour is "breakfast hour".
Does Uber Eats Deliver Breakfast From Bojangles?
Yes, Uber Eats delivers breakfast from Bojangles. As long as there is a Bojangles restaurant in your area, you can order your breakfast through Uber Eats.
Does DoorDash Deliver Breakfast From Bojangles?
You can also get breakfast deliveries from Bolanges through DoorDash.
Does GrubHub Deliver Breakfast From Bojangles?
Yes, Grubhub offers delivery for Bojangles so you can order all your favorite food online.
Does Postmates Deliver Breakfast From Bojangles?
Again, the answer is yes, you can always get your favorite meals from Bojangles delivered to your door with Postmates.
What Kind Of Breakfast Does Bojangles Have?
Bojangles has a wide variety of breakfast meals on its menu ranging from biscuits to sandwiches to beverages and side dishes.
What Items Are On Bojangles Breakfast Menu
Here is a non-exhaustive list of items on the Bojangles breakfast menu:
Cajun Chicken Filet Biscuit
Sausage, Egg & Cheese Biscuit
Bacon, Egg & Cheese Biscuit
Sausage & Egg Biscuit
Sausage Biscuit
Egg & Cheese Biscuit
Southern Gravy Biscuit
Pimento Cheese Biscuit
Bo Fries
Bo-Tato Rounds
Macaroni & Cheese
Mashed Potatoes & Gravy
Cole Slaw
Chicken Meal
Chicken Box
Biscuit Combos
Bo's Chicken Sandwich
Grilled Chicken Sandwich Combo
Iced Tea
Chocolate Milk
Premium Coffee
Simply Orange
White Milk
Pepsi
Sierra Mist
Mtn Dew
How Much Does Breakfast Cost At Bojangles
Breakfast at Bojangles ranges from about $1.49 for a small order of Bo-Tato Rounds to $5.39 for a Cajun Filet
Is Bojangles Breakfast Good?
From personal experience and online reviews, it is safe to say that Bojangles breakfast is great.
Conclusion
Bojangles' breakfast is a great option for anyone looking for a quick and delicious breakfast meal. With its wide variety of menu items, affordable prices, and all-day breakfast menu, Bojangles has something for everyone, anytime.